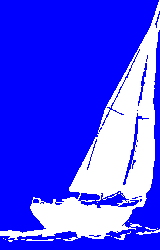 MARINE INSURANCE SERVICES
62 Commonwealth Road, Barrie, Ontario, L4M 0C9, (705) 728-7437, FAX (705) 730-0518
E-Mail: downer@marineinsureservices.com
---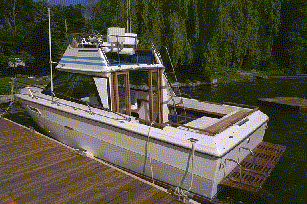 ---
MARINE SURVEYS
You've heard the old adage, "an ounce of prevention is worth a pound of cure?" In many cases, the initial expense of a marine survey could prevent a substantial loss. Marine insurance is one good form of protection for boat owners against accidental loss. Unfortunately, statistics show that most yacht losses are due to defects, and problems which can be discovered and prevented by a quality Marine Survey. Safe, and sound boats are good insurance risks that help both boat owners and insurers--ultimately reducing premiums for boat owners, and assuring profitability for insurers. A renewal of the Marine Survey should be required periodically; most insurers request surveys every five years. This will help ensure that the vessel continues to be kept in fair condition. The value will be re-assessed so that the amounts of coverage and premium can be adjusted.
A Marine Survey is a general view, inspection or investigation of the condition and value of a vessel and all of its parts. This should not be confused with a Marine Appraisal, which is performed after a vessel has sustained some damage. A Marine Surveyor is a person professionally engaged in performing Marine Surveys, qualified to give expert opinion, suggestions and recommendations concerning vessels and all their parts.
Our Surveyors determine an accurate value of the vessel in its present condition, which allows the owner to carry a suitable amount of insurance. The survey also provides thorough identification of the boat, improving the chances of recovery if the vessel is stolen. Most importantly, the survey ensures that the vessel meets the current Coast Guard safety equipment standards and reveals mechanical and structural defects which could pose safety threats. Boat owners may wish to have a survey conducted as an aid to selling their boat; prospective buyers may request a survey as proof of value and safety.
The Ontario Marine Surveyors Association (OMSA) provides standards of professionalism and ethics in this field. OMSA surveyors have proven experience and expertise; OMSA accredited marine surveyors are established throughout Ontario.
---
Marine Survey Rates Sheet

SERVICE

MARINE SURVEY

Base Survey

$16.00 Per Foot Overall Length

Mileage per km

$0.45

Photographs

Included

Office Fee/Report

Included

Phone/FAX

Phone Rates
Conditions
The marine survey is given without prejudice and the surveyor, his company or agent cannot be held liable for any and all actions, causes of actions, claims and demands for damages howsoever arising in consequence of making his inspection and appraisal. The survey is given completely without prejudice as a result of a general examination only and it is understood that no liability is assumed for any error or omission.
Scope of Survey
The purpose of this survey inspection is to determine, inasmuch as is possible within limitations of visual and physical accessibility, through non-evasive/non-destructive means, the condition of the subject vessel's structure, systems, cosmetics, levels of compliance with currently applicable mandatory and voluntary standards, and other industry standards and common practices. The survey of the vessel is based solely on a careful visual inspection of all accessible portions of its structure and available equipment. Certain parts of the hull and structure, equipment and machinery, plumbing and electrical systems and rigging can be inspected only be removal of flats, sole, decking, bulkheads, headliners, tanks, and joiner work. This would be destructive in nature, prohibitively time consuming and expensive to restore, and therefore, has not been done. Components requiring access with tools or by disassembly will not be inspected. Complete inspection of machinery, auxiliaries, piping, tanks, and systems can be made only by disassembly or by continuous operation. This has not been done. Where dirt, marine growth, coatings buildup, rust, or corrosion obscure ability to inspect this limitation will be noted in report text. Conditions detected with the use of electronic meters may be further subject to invasive testing for confirmation. No destructive or invasive methods are involved in usual survey practices. Sailboats' rig and rigging are inspected at deck level only. Unless otherwise known to be fact spars and standing rigging are presumed to be original equipment. Where open water voyaging or extended cruising is planned it is advised that a qualified marine rigger be employed to go aloft for inspection of rigging. Masts and rigging should be struck periodically for inspection and routine preventive maintenance. No mechanical tests are performed nor are fluid samples drawn on propulsion or auxiliary generating machinery. Only the installation and external condition of machinery and accessories are visually inspected. This should not be considered a complete mechanical inspection. Qualified marine mechanics experienced with brand specific engines should be employed to survey engine(s) and generator(s). Propulsion and rudder shafts are not drawn for inspection although this action may be recommended. Inspection of flexible piping is limited to condition of its external casing and only where accessible for visual inspection. Electronic and electrical equipment is tested by powering up and observing function. No calibrations or adjustments are made. Load testing is not performed on batteries but may be recommended. Only the external condition of electrical wiring, connections, and systems' installments will be visually inspected. No attempt is made to perform a complete analysis of marine electrical systems as to do so often requires extensive removals of joinery, disassembly of panels, etc., to gain access to components. Generally it is the surveyor's experience that few vessels surveyed today meet all of the applicable standards for marine electrical system fabrication and installation. This fact is further aggravated by the wet and corrosive marine environment and owners' tolerances for poor installations, "do it yourself" add-ons, and a general lack of preventive maintenance. Therefore, when this surveyor's limited visual inspection of an electrical system raises standard compliance questions the recommendation will be made to employ a qualified marine electrician for a thorough inspection. Attention to compliance with electrical standards is critical to avoiding conditions which will lead to fires, explosions and personal injury or death. Sea trials are strongly recommended and conducted at the request of the client. The vessel must be operated by the owner or his authorized agent. If no sea trial is requested operation of propulsion engine(s) and steering system is observed in static mode and only if vessel is afloat. If vessel is blocked ashore no machinery is operated. Vessels in a state of winter lay-up preclude operation of winterized systems. Sails, bimini tops, dodgers, awnings, winter covers, etc., are not laid out for inspection. Sails will be hoisted on sea trials but are not hoisted or unfurled otherwise. Used sails are accepted to have conditions of normal wear and tear for age. Meaningful evaluation of sails is best carried out by a sail-maker laying sails out in a loft. Other "canvas" is visually inspected when in position in installations. Ship's systems and vessel component parts have a limited useful life and must be considered perishable. Conditions affecting "useful life" include original material specifications, fabrication and manufacturing techniques, atmospheric exposures, history of use, etc. These systems and component parts often give no visually detectable indications of deterioration or impending failure. The federal Rules and Regulations for Recreational Boats, published by the American Boat and Yacht Council, along with the voluntary Standards and Practices for Small Craft, also published by ABYC, and those of the National Fire Protection Association, Section 302 (NFPA), provide some of the reference bases for the surveyor's recommendations where applicable. Where compliance with a standard cannot be determined this will be so noted. Insurance underwriting standards vary and may or may not be known by the surveyor. The foregoing commentary on the scope of the survey process and its limitations is designed to give the purchaser of the service some perspective about what can and cannot be expected from the survey inspection. Since records of history of use of the vessel and its maintenance schedules may not be available the findings of the surveyor are necessarily limited to the current condition of the vessel as accessible for visual inspection. Further qualification remarks may be found in the body of the survey report as may be required with reference to a specific part of the vessel or its equipment.
---
Michael B. Downer, A.A., B.Sc., C.I.P., President
 
Marine Insurance Services E-Mail
downer@marineinsureservices.com
HOME
---
MEMBERS: IIC, OMSA, ABYC, IAMI
A Division of 113495 Ontario Limited